Spa at Home
Achieve peak relaxation in the comfort of your home!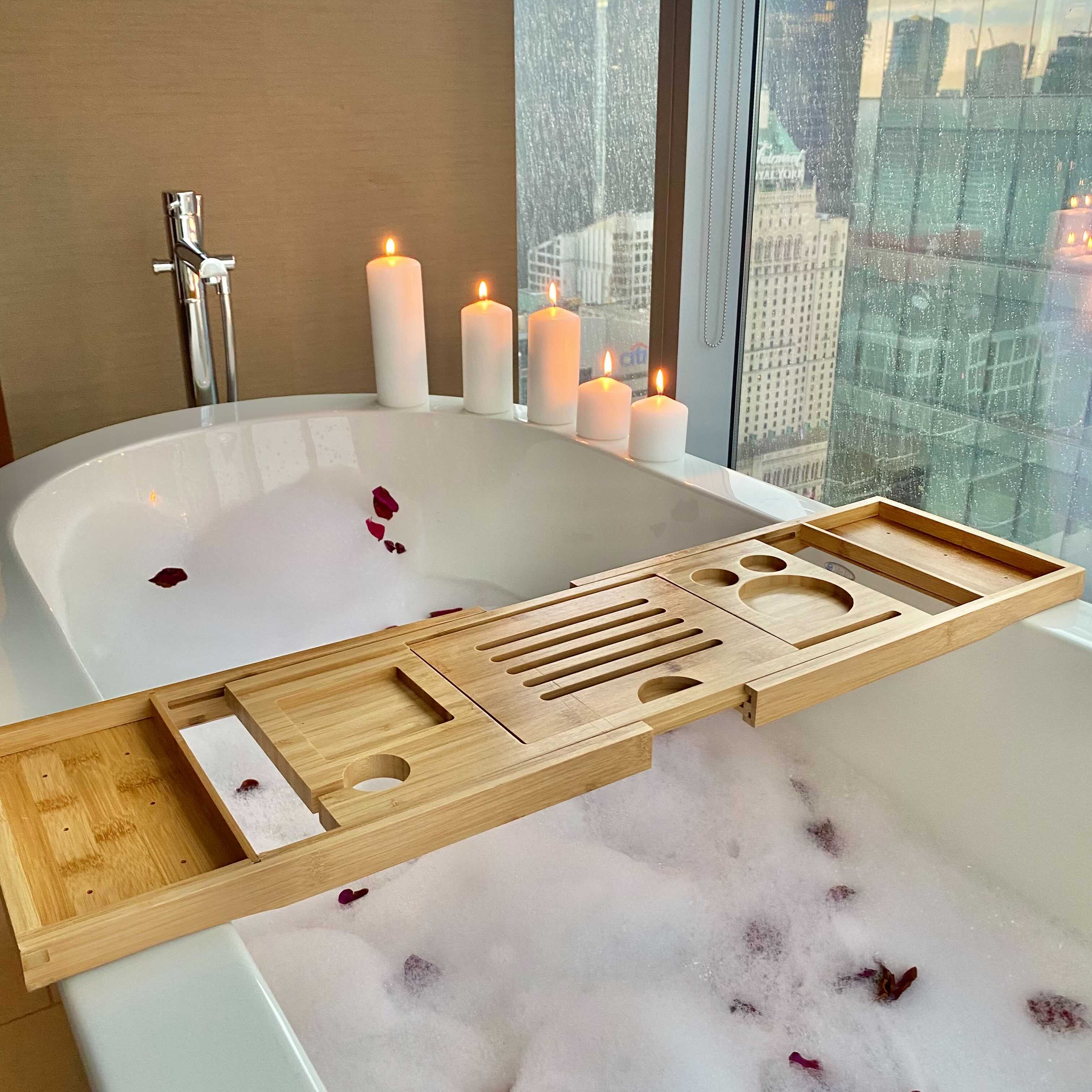 Set the mood.
Our tray has slots for anything you need to entertain yourself - light up candles, bring a glass of wine and a nice book or movie on your tablet.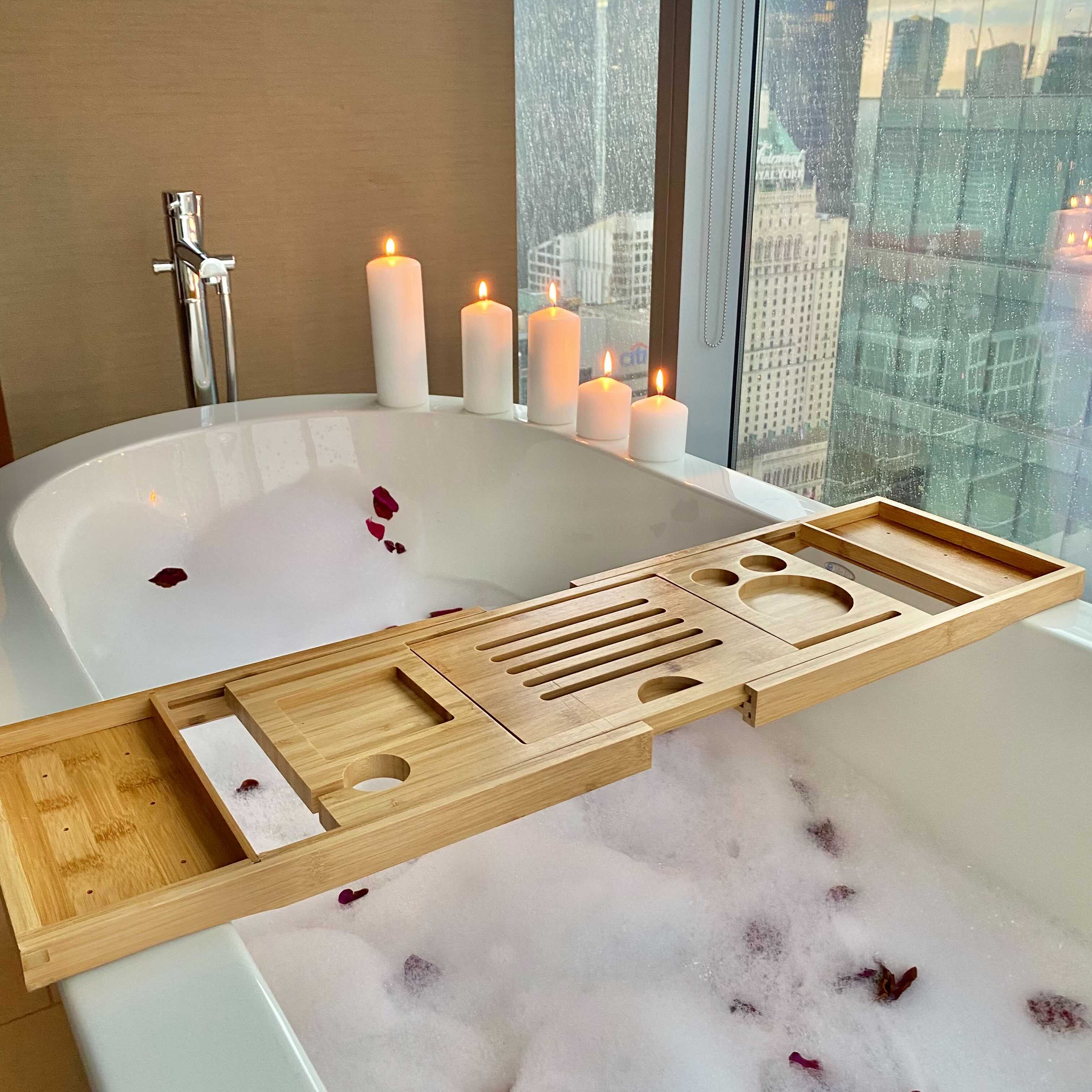 Natural bamboo is an eco-friendly material is already highly resistant to water damage. We also use a specially formulated oil that soaks into the wood, giving anti-microbial properties.
The slots allow for multiple candles, drink & food space as well as a folding mechanism that allows you to rest your book or tablet.
Our simple sliding mechanism allows you to easily secure the tray to length needed for your tub.
We do ship internationally, and every Bamboo Bath Tray ships free of charge!