White Noise Machine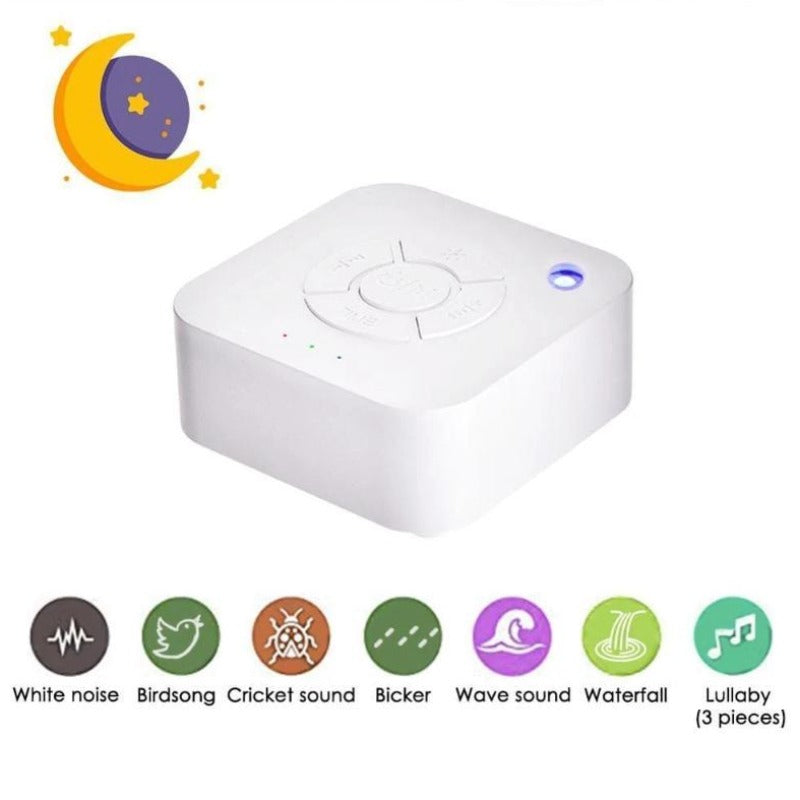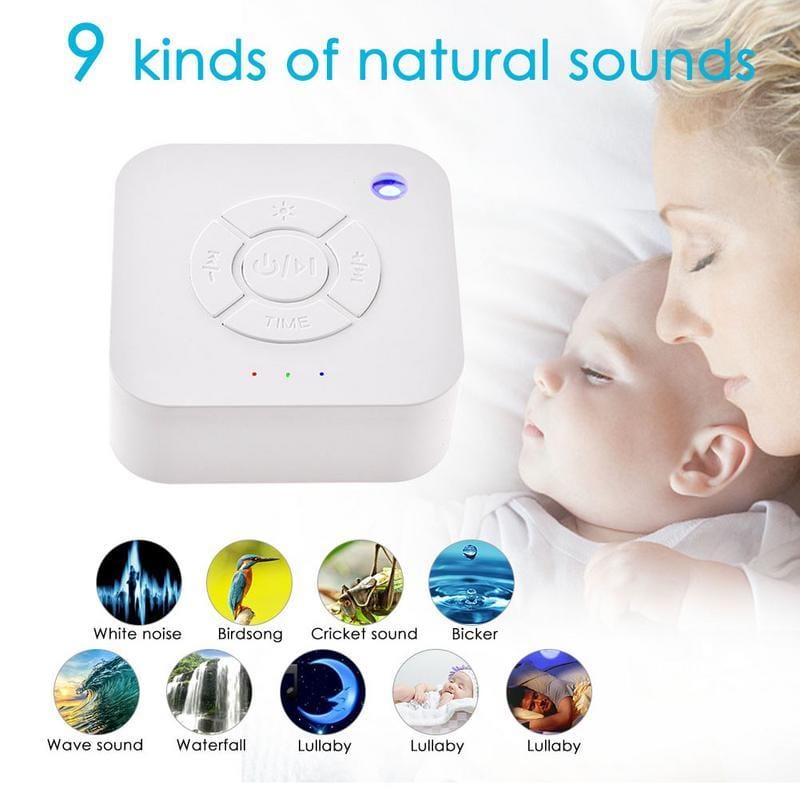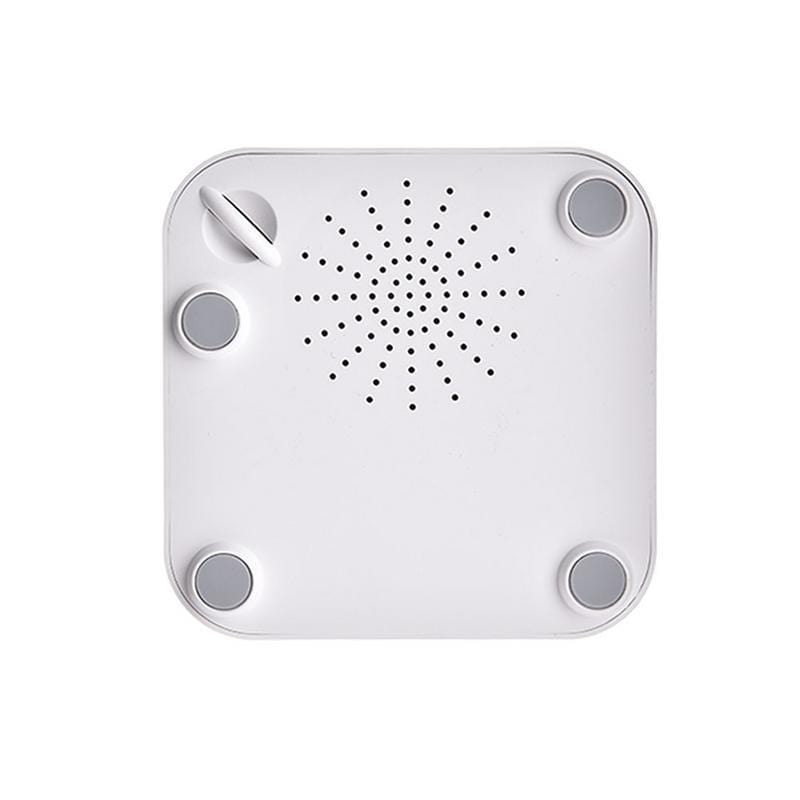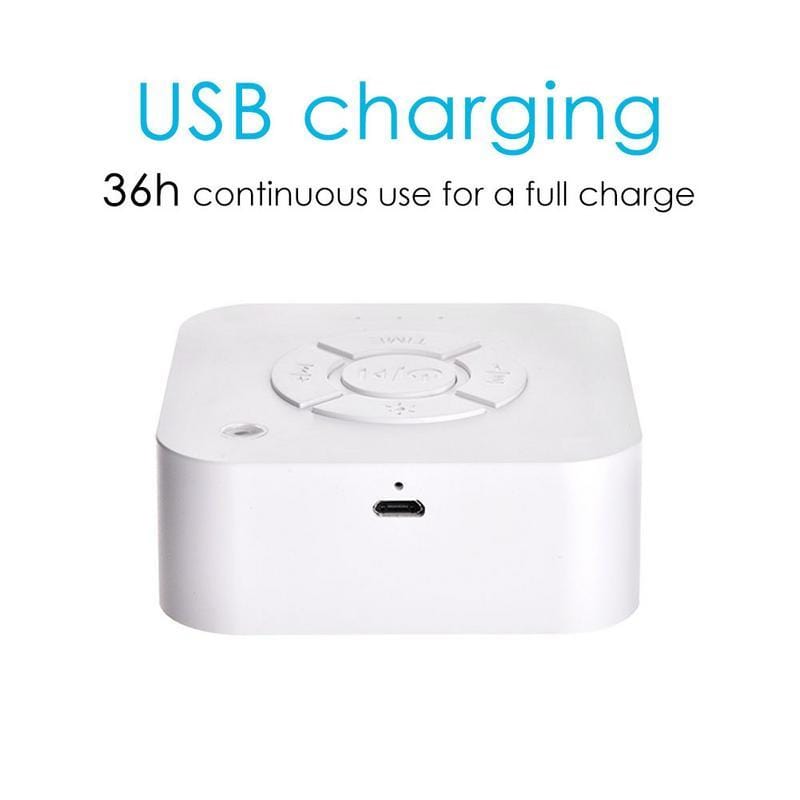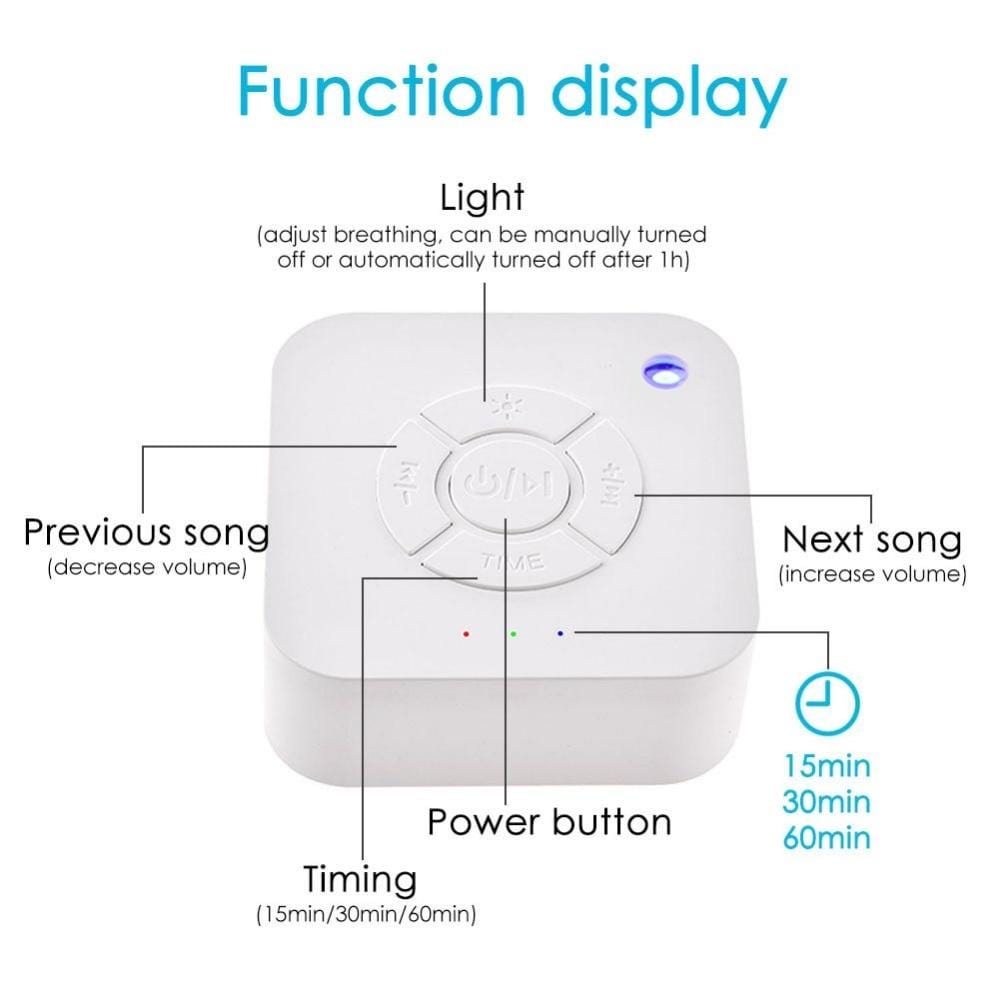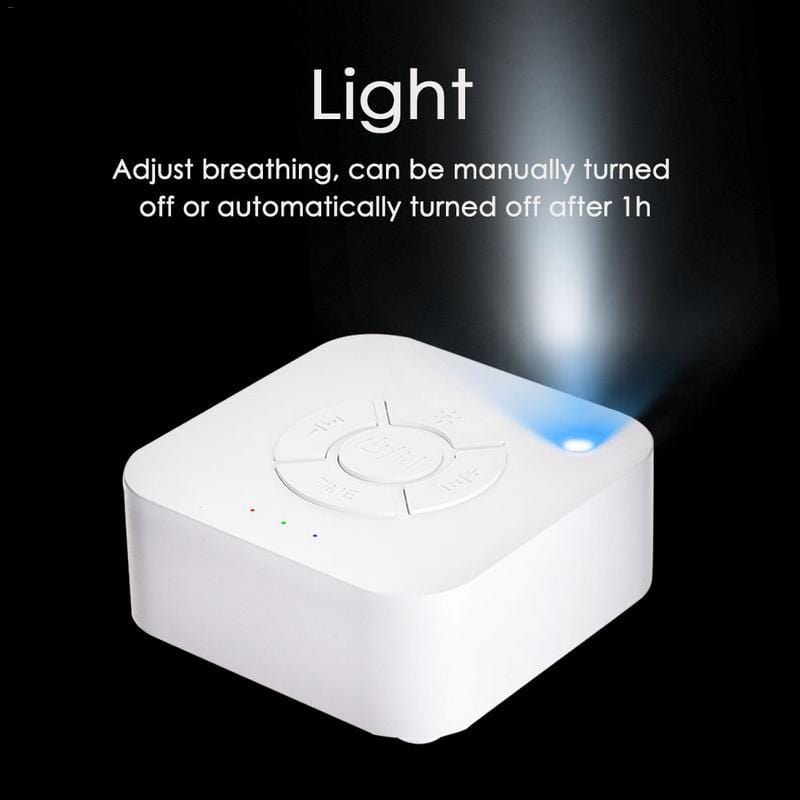 White Noise Machine
Sleep soother with high fidelity nature sounds White Noise Machine. The sounds block out outside noises and create a perfect sleeping environment to relieve anxiety and help you sleep with ease. You can also switch to lullabies to help infants fall asleep. This machine can play for up to 12 hours continuously. 
6 SOOTHING SOUNDS & 3 LULLABIES: White noise, ocean beach waves, crickets sound, rain sound, forest birds' sound, and waterfall sound) and 3 pieces of lullabies. 

TIMER OPTION: Just press "Time" button to confirm the playtime.When you press this "Time" button for the first time, one LED lights up red that means the sound will play for 15 minutes. If you press the button again, the other LED lights up green and the sound will play for 30 minutes. When you press this button for the third time, another LED lights up Blue and the playing will last 60 minutes.

MEMORY FUNCTION: This sound machine will remember the last sound, timer as well as the volume and automatically restore your previous volume, sound and timer next time. 

PORTABLE & COMPACT: With the design of 4.4oz in weight and 1.3" in height,space-saving and convenient to carry with when you are travelling or camping. You can even just put it in your coat pocket. Or if you add a string to this machine, you can hang it on your handbag or the handle of a stroller.

PACKAGE CONTENT:1 piece of white noise machine, 1 piece of charging cable, and 1 piece of English user manual.
subscribe to our newsletter and receive exclusive offers every week